It's been some time since the market had to digest the potential return of inflation. Not long ago, a starkly different narrative was dominating the market discourse: deflation. However, since the results of the U.S. election became known, market participants began to shift their focus to what has been anointed the "Trump Reflation Trade."
Simply put, the logic behind this "trade" is that fiscal stimulus (i.e., government spending) will now take the baton from monetary policy (i.e., interest rate policy), and provide a new impetus for economic growth, spurring elevated inflation readings and expectations.  Initially, financial markets appeared to buy into this line of reasoning, as the S&P 500 rose +10% in the wake of Election Day, while the U.S. Treasury (UST) 10-Year yield climbed about 65 basis points (bps) during the rally (S&P Capital IQ).  We've seen a slight retracement in both equity prices and yields as the narrative has stalled.
The most widely followed inflation gauge is the Consumer Price Index (CPI). This monthly report is released by the Bureau of Labor Statistics (BLS), with both the overall and core (excluding food and energy) readings receiving the most attention.  Last month's CPI report revealed that overall inflation rose at a year-over-year rate of +2.7%, the highest in almost five years. This compares to the 2016 low point of +0.8% in July, and the outright negative readings less than two years ago. Certainly, the rebound in energy prices from the levels witnessed a year ago played a role in this unexpectedly elevated reading, but perhaps more importantly from the Fed's perspective was the core measure (CPI minus food and energy) maintaining its upward trajectory. Indeed, core CPI rose at an annual rate of +2.2%, and has now posted a reading of +2.0% or higher for 16 consecutive months.  Coupled with the best wage growth since 2009, the stage has been set for higher inflation expectations.
The Fed has responded accordingly, as illustrated by its "pushed-up" rate hike at the March FOMC meeting. Certainly, one of the key reasons behind this latest tightening move was the fact that inflation was on the verge of hitting the Fed's target threshold.  The Fed's preferred measure for inflation is the price index for personal consumption expenditures, which itself has also been on an upward trajectory: last month's +2.1% reading also bodes positively for future hikes.
Markets will be glued to additional wage and inflation data over the coming quarters, and we'll continue to keep a close eye on our fixed income holdings to ensure an appropriate response to rising rates.  In the meantime, we'll all be more susceptible to declining purchasing power. 
* Recently you received our firm's current disclosure documents electronically or in the mail if you have an advisory agreement with us. If you received a letter and would like to cut down on paper mailings please provide us an email address and next year we'll send it to you via email.  Thank you!
* In 2017 we will start reaching out to existing clients the month after their birthday to touch base and make sure information we have is current. This contact will be in the form of a phone call, appointment request or short letter. We enjoy staying connected with you and though this formal contact will occur annually we encourage you to contact us anytime when you have questions or changes regarding your accounts.
* Do you have a Trust? Do you know if your Trust is incorporated appropriately with your investments under our management? Give us a call or send us an email and we can help answer these questions for you.
* Remember, setting up automatic contributions from your bank account is a great way to stay on course for retirement and there are no additional fees. If you are interested let us know!
LPL Financial Representatives offer access to Trust Services through The Private Trust Company N.A., an affiliate of LPL Financial.
Troy checked off a box on his bucket list in February. Got to go tour the Panama Canal. It was truly amazing. A phenomenal engineering feat.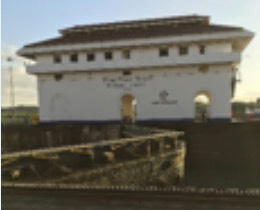 Josh has been enjoying the plentiful snow this winter, and skiing as much as he can in-between work trips. He attended several Oregon basketball games this year, and went to both Civil War games. He has enjoyed getting to know all our new clients in Eugene, and is eagerly anticipating the summer sunshine.
Cheri has enjoyed the winter, even with all the snow. A visit with her parent's in Arizona got her ready to move on to Spring. She's hoping that warmer weather and some flowers are right around the corner. Easter tradition has her coloring eggs and hiding them along with baskets of candy. She is busy thinking of places where her grown kids will be challenged to find them. With her first Granddaughter due in June, she is struggling not to buy all of the cute baby girl things she sees. With so much to look forward to, she feels very blessed.
Audra got to see some real winter in Oregon finally. It was impressive in different ways including snow slides at Hogg Rock and huge piles of snow in Bend, Baker City and John Day, and great conditions for skiing. Now she is really ready for some change and spring colors.
Alisa says in Eugene we have had our abundance of the liquid sunshine and is probably not the only one who is ready for drier days and vitamin D from some sunshine!  Winter weather kept her indoors more than usual this winter which made for a good reason to cook comfort foods and baked goodies for her family. She had fun watching Thurston basketball, as her son's team had an amazing season with just one loss. Now she's heading outdoors for the smell of fresh cut grass along with the sound of the crack of the bat. Bring on spring.
Sarah and her husband Alec are up to their eyebrows in 15 year old teenager with their daughter Audrey and it has been a pretty smooth ride so far. As a freshman Audrey made it onto her school's varsity lacrosse team and is maintaining a 4.0. She is transitioning beautifully through life from a girl in Vans to a young lady in Converse and Sarah and Alec are doing their best to relish every moment.
Tyler is looking forward to a busy spring with his family watching his daughter Reece in her soccer matches and coaching his son Finn's baseball teams. The entire family is wondering if Spring/Summer will ever come to the Pacific Northwest. He is also looking forward to meeting with more and more of our clients in Eugene.
Shelly is our newest Client Services Associate and brings with her a strong background in customer service. She is new to the industry but not to the area. She moved to Central Oregon 15 years ago from the Portland area and currently resides in Redmond with her husband Rob, her recently adopted dog Cindy, and her cat Leila. She has 2 adult children, Tyler and Emily, and a teenage stepson, Connor. She enjoys spending time with them as often as possible. She is looking forward to the warmer weather and spending most weekends adventuring in the great outdoors.
Defining how a portfolio of assets should be composed is the critical first step toward pursuing investment success. More than 90% of a portfolio's return and risk are determined by the Asset Allocation (Vanguard, DFA). Of course the selection of specific investment instruments are important as well, but only once the fundamental structure of a portfolio has been defined, i.e. how much to allocate to specific asset classes.
In recent years, continued declines in interest rates have led to sizeable returns in most developed bond markets. This trend has resulted in today's market environment of historically low or even negative interest rates. Absent a severe economic downturn or deflation, both of which seem quite unlikely to us in the coming year, the returns in traditional high quality bonds are likely to be very low. This forces investors to look for alternative sources of return. But where to invest is a challenge, not least because interventions by central banks in recent years have affected not just the yields and prices of bonds but also those of other asset classes, as well as the relationship (higher correlation) between the returns of various asset classes.
Our five-year forward-looking capital market assumptions represent our best estimates of returns and risks for the major asset classes, providing the cornerstone on which to build a robust diversified multi-asset
portfolio. One of the key forecasts is that equity returns compare favorably to both bonds and cash. Emerging market stocks are expected to outperform their developed market counterparts on the back of better margins and more attractive valuations.
Based on expected risks and returns, we continue to believe that bond allocations should be invested largely in short-term investment grade corporate bonds. We do not think that core government bonds should be
completely eliminated from a strategic fixed income allocation due to their role in stabilizing portfolios in case of unforeseen risk events.
Favoring the home market is a common and understandable behavior of investors. Home assets therefore represent an important building block in all our portfolios. But, investing predominantly or exclusively in home assets may introduce an unwanted sector bias in a portfolio. Moreover, a portfolio may become too exposed to specific economic and monetary cycles. In contrast, investing globally reduces exposure to individual country risks while providing a broader range of opportunities. This was again demonstrated in 2016, and our forecast of equity returns for the coming years continues to suggest that investing globally in equities offers useful diversification benefits. The inclusion of emerging market equities should be of particular interest in 2017 and beyond.